Zoë Eady is a Glass Artist based in Leeds. Her studio, The Glass Garden, can be found in the Spinning Mill in Farsley's Sunny Bank Mills, where she creates her Stained Glass artwork using both traditional and modern techniques. The majority of her works are large decretive panels commissioned for peoples homes. For these she provides a personal service working closely with each client to create something totally bespoke and magical.
Zoë trained as a Glass Blower on the Isle Of Wight before moving to Leeds and starting her business in 2008. Since then, she has worked on a variety of projects, both public and private. These include a year long residency as Glass Artist for the Public Arts development of Seacroft Methodist chapel into East Leed's Chapelfm, where her large scale works can be seen lit up during broadcasting hours. In March 2016 she was asked to display her work for HM the Queen and HRH Prince Charles. Zoë loves having visitors at her studio (where she also grows tomartos) so feel free to drop in for a cup of tea. She can provide one to one beginners tuition a well as a thorough consultation service so do get in touch if you have any questions!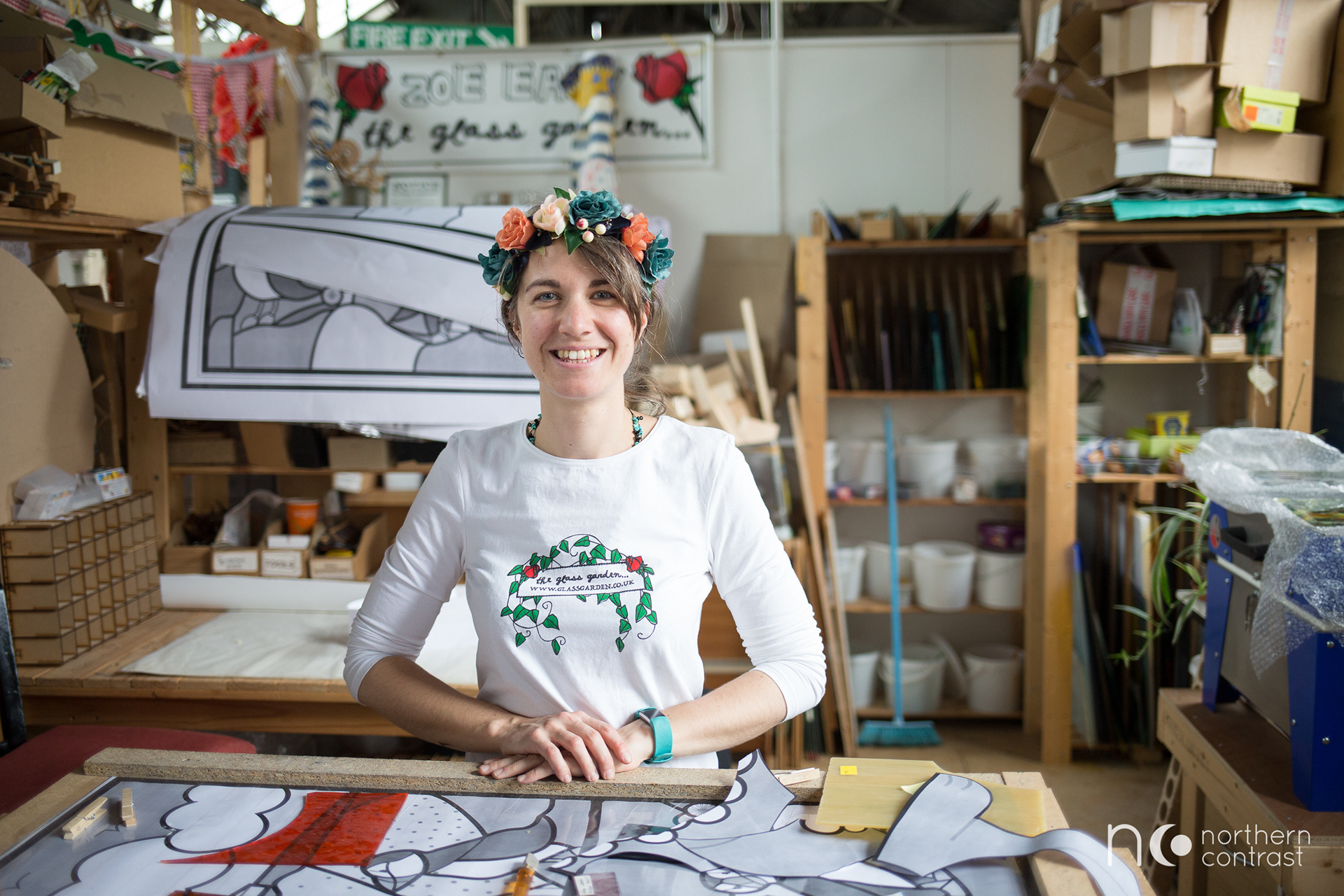 Stained Glass in Leeds, Yorkshire and beyond!